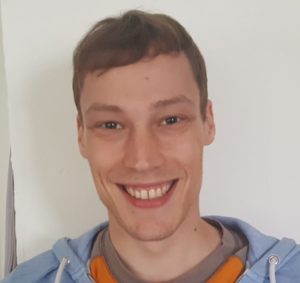 Hi, I'm Philipp. I currently live in the state of Saarland in Germany, and I' m the creator of this site.
I currently study computer science at a German university and in my free time i like to do all kinds of sports, mainly climbing and running.
I used to work part time as a tutor for German high school students, so I have some experience in teaching, but I am, by no means, a certified instructor of the German language.
Nevertheless I like teaching a lot and it is especially fun create all this content so I hope that some of it will help you to get better at speaking the German language.
What this website is about
Back in 2018, after I met my Girlfriend, we both started to learn each others language, so in my free time I'm currently studying Russian, while she is studying German.
Over the course of one year, i created a lot of studying materials for the German language, such as exercises, or short stories, so I started this website to share some of the materials with you.
My Youtube Channel
I also created a youtube channel, where i uploaded a short German course for absolute beginners, which focuses on getting people to speak German as quickly as possible. You can find my youtube channel here:
In the future, i want to add short stories and dialogues for beginners to my channel but right now I'm focusing on the website so don't expect more than one or two videos per week.
Books I Have Written
I have written a short book which contains 150 German short stories for beginners, which I have written over the course of the last year, to help my girlfriend with getting used to the German sentence patterns. If you are interested in supporting me while also learning some new vocabulary and sentence patterns, you can check out the book here: